In this video, Angela explains how the pupil works. This video is an opportunity to practice two skills:
Practice 3 specific features of ASL (ASL grammar, non-manual markers, and classifiers)
Practice how to identify features using Marty Taylor's book,

Interpretation Skills; English to American Sign Language 

(find the link to where to buy the book here)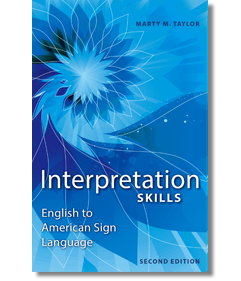 One of the aspects of the Graduation to Certification program is fostering a community of practice.  For Deaf Interpreters, one opportunity for such a community of practice is a Facebook group related to CDIs and Deaf interpreting.
If you are looking for more resources on Deaf interpreting than you find here […]